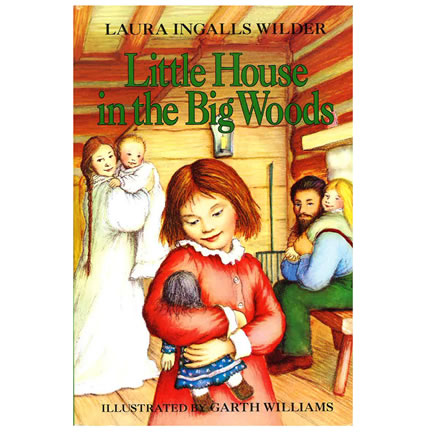 Our current read aloud is another old favourite,
Little House in the Big Woods
by Laura Ingalls Wilder. This will lead nicely into our final Social Studies topic of the year, thinking about the ways pioneer society worked and how they met their needs and wants.
The first chapter was a real eye opener for many! It described Pa preparing for winter by butchering their pig. The unforgettable description in the story of Laura and Mary playing with the pig's bladder like a balloon and roasting the pig's tail over a fire and eating it made quite an impression! As you can imagine, you could hear a pin drop while I am reading this story.
The second chapter included a description of churning butter and we decided we will need to try that ourselves! Stay tuned for further updates!
There are
many episodes on YouTube
and you may have some memories of the books yourself or the TV series. I hope this book inspired reading and thinking about life in Pioneer Times.