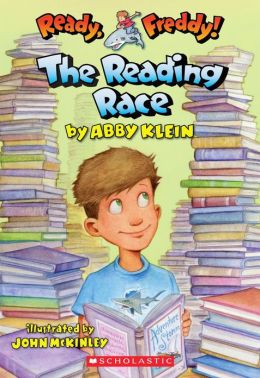 Our latest read aloud in the Grade 2-3 class are from the
Ready Freddy
series by
Abby Klein.
Our first one,
The Reading Race,
was a good one to introduce us to the characters, even though it isn't the first book of the series. I read a chapter or two each day as they were finishing the cursive work for the day and it was finished in just over a week.
It was fun to predict who would win the Reading Race at Freddy's school. They kept track of how many minutes they read at home for a week and the winner would receive 5 free books from the School Book Fair.
Ask your child about the ending!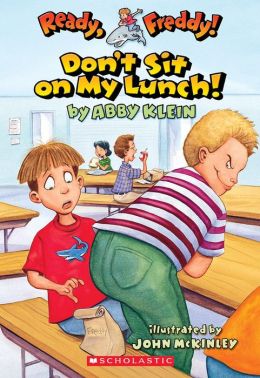 Our current read aloud is called
Don't Sit on My Lunch
and we have been discussing how the title and the front cover really doesn't give us much of a clue of what this book is about. Freddy tries out for the hockey team with his friend Jessie's help and Max (pictured about to sit on Freddy's lunch) does as well. We are doing lots of review and predicting as we go through the book.
I think it is very important to read chapter books like this to students so they can learn about how to think while you read and have the text made into a "movie" in your head as you read.